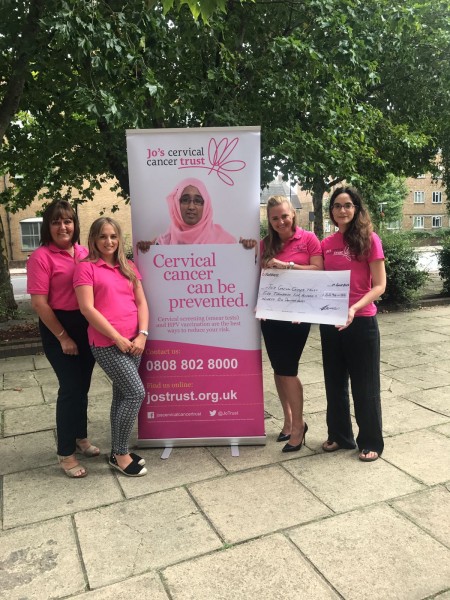 Presenting the Cheque to Jo's Cervical Cancer Trust!
On Tuesday 29th August Sue, Hayley and Aimee travelled up to London to the Jo's Cervical Cancer Trust head office, to present them with a cheque from our amazing charity golf day.   Jo's Trust is a Charity that is very close to our hearts as it is the only charity in the UK who support ladies diagnosed with this dreadful disease. We also worked with this charity in recognition to our Legal Recruitment Consultant Hayley Everson. Hayley was diagnosed with cervical cancer 8 years ago, thankfully she is fully recovered from this and regularly campaigns for Jo's Trust to raise awareness and provide support.
Thanks to the generosity of the people that attended this year's golf day we managed to raise a whopping £5,596 for this amazing charity!
Thank you to everyone who attended and we look forward to next year!