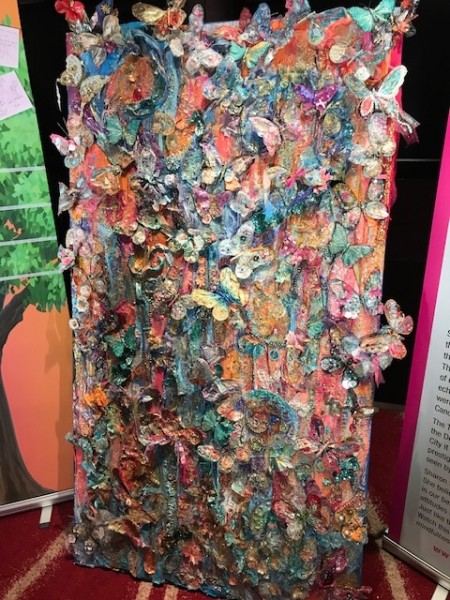 Breast Cancer Care Show 2018 update!
Update!
On Thursday 4 October 2018, the Bridge ladies along with 10 of our clients attended the annual Breast Cancer Care Show 2018. 
 It was an emotional day listening to people' s stories and how they have coped with their journey from the day of diagnosis, through treatment and beyond. It was a truly inspirational day as we watched amazing survivors take to the catwalk in the designer clothes supplied by the events sponsors Dorothy Perkins and Asda George.  Bridge Recruitment  ladies were very proud to be a part of such a special day in support of the many people who have and are still coping with this horrible disease.
We would like to thank Breast Cancer Care show for inviting us along to an amazing event,  we hope to attend next year to continue our support of such a worthy cause.
The attached photo represents a wall of butterflies, these were made by survivors of cancer. The butterflies are made from lace and fabric from bras that were donated by celebrities.