"Thanks again for your help! Your line manager should congratulate you on your professionalism when dealing with candidates. I know from experience that some agencies are only looking to place bums on seats and are not trying to match clients with the correct candidate. It seems from my dealings with Bridge Recruitment that this is not the case. Well done to all – no matter what the outcome of my interview."
Engineering Manager / Manufacturing Company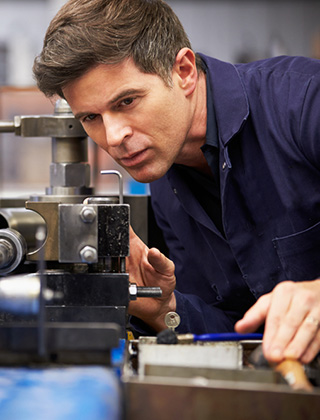 Specialist Engineering Recruiters – leaders in the field with a reputation for quality and service.
We want to help make your vision a reality through the provision of excellent, quality personnel. Engineering is a discipline, an art, a skill and a profession. Engineers must acquire and apply mathematical, economic, social an practical knowledge in order to design and build structures, machines, devices, systems, materials and processes that safely realize improvements to people's lives. At Bridge Recruitment we take pride in discovering talented and professional candidates that can add valve to your business. We are a specialist engineering recruiter that has provided professional recruitment solutions throughout the southeast since 2000. We believe our success is based on our pro-active approach, in understanding our clients and candidates together with market trends and industry sectors. With our consultative and flexible approach, we have the ability to respond quickly to specific requirements. We tailor bespoke recruitment strategies to fit each individual project while maintaining our high quality of service and compliance with industry standards. With a constantly updated database, which we avidly monitor in order to adjust to market trends, we adapt and develop our strategies to ensure we have the right resources to meet the needs of each client and candidate. We guarantee that our professional consultants will always deliver in the following ways:
Return your calls and emails within one working day
Ensure we work within agreed timescales
Work within our values of trust, integrity and honesty
Invest in time to understand your business and it's specific culture
Pre-screen each candidate we put forward and only submit a strong shortlist of candidates for your vacancies
With over ten years experience in the market, we recruit for the following skill sets for your business:
CAD Operators/Designers
CNC Operators/Millers/Grinders
Controls & Instrumentation Design
Engineers/Managers
Electrical/Electronic Designers
Mechanical Designers
Product Designers
Chief Engineers/Engineering Managers
Controls Engineers
Maintenance Engineers/Team Leaders/Managers
Mechanical Maintenance Engineers
Management
Multi-skilled Maintenance Engineers
Service Engineers
Production Planners/Team Leaders
Quality Engineers
Contracts/Products Engineers/Managers
Sales Engineers/Managers
Factory/General Managers
Operations Managers
Technical Managers
Interior Designers
M&E Directors
Buyers/Purchasers
Estimators
Health & Safety Officers/Managers/CDM Coordinators
Bid Management
Building Services
CAD Operators Civil/Structural/Technical
Compliance/Risk Management
Contracts Managers
Design
Energy & Power
Environmental
Housing
Geotechnical
Project Management
Site Management
Surveying
Graduates
Senior Management
Directors
---
Contact our Engineering & Construction team on 01322 293 286 to find out how we can work with you to develop your team.