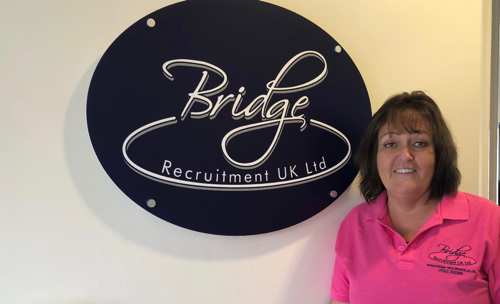 Sue Penman
Director
Having been at the helm of Bridge Recruitment for almost 19 years, Sue still relishes everything about Recruitment and running a busy office.  She enjoys the fact that no day is ever the same and there is never a time to stop learning in this industry. Sue has always believed that coming in to work should also be fun and that there should always be a great work/life balance.  It is her ethos that an engaged team is a successful and happy team and she strives to make sure that this will continue for the future. In her spare time, Sue is a member of a local running club and has a busy social life.  Cooking for her husband whilst drinking a good G&T is a rare perfect night at home.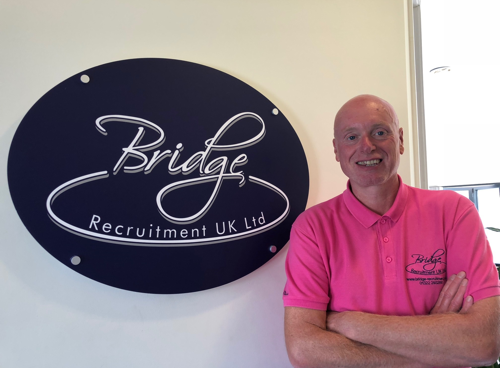 Paul Sangster
Business Manager
Paul Sangster has over 15 years' experience in Recruitment Finance Management and has been with Bridge for the past 8 years.  Paul works very closely with the Directors to ensure the smooth running of the company and controls the accounts function within the business.  Paul enjoys networking with both our clients and candidates and most of this is carried out on various golf courses throughout Kent and Surrey. Paul enjoys holidays all year round, and has a love for the Cypriot way of life!! When Paul can't be found in the office, he will be found at Dartford Golf Course or supporting his other love at the Emirates Stadium at the weekend.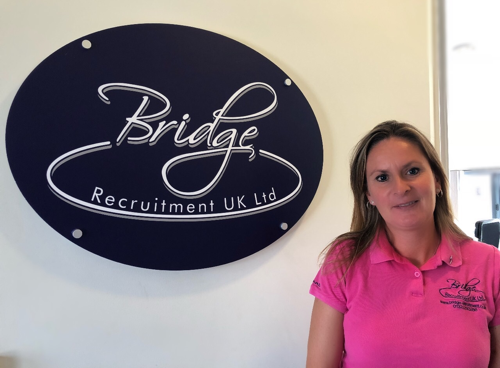 Emma Paterson
Senior Recruitment Consultant
With over 20 years' experience in Recruitment, Emma is our most Senior Recruitment Consultant.  For the last 9 years, Emma has built and developed a very successful division providing recruitment solutions to companies in the local area.  She now heads up our Office and Building Services Department and spends most of her day with a phone to her ear talking to clients and candidates to support this extremely busy desk.   Emma is a fitness addict and attends the gym every day.  Emma is also kept busy by her two children's sporting activities. She will be found at weekends either at the side of a football field or a swimming pool cheering her son and daughter on.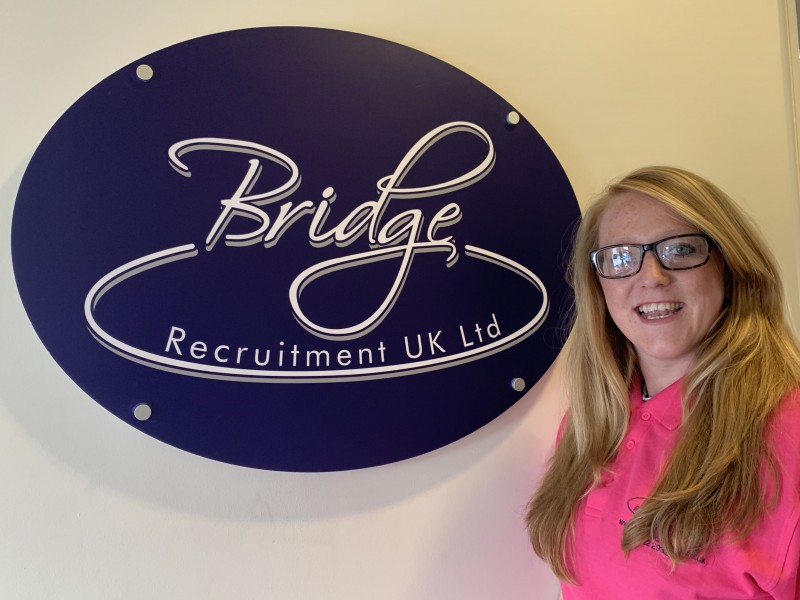 Kirsty Cutts
Senior Recruitment Consultant
Kirsty has 10 years' recruitment experience working with blue chip, Legal and Not for Profit companies in the City of London. Joining our already busy and successful Legal Division, Kirsty will be recruiting for all Legal Professional roles, as well as Secretarial and Business Support roles. Kirsty is completely dedicated to working with her clients and candidates to ensure they find the right solutions to their recruitment needs. She is a strong believer that it is equally important for client and candidate to be the right match for each other. Outside of work Kirsty is a busy mother of two young children. You will find Kirsty racing between nursery pickups to ballet classes, football training or swimming club.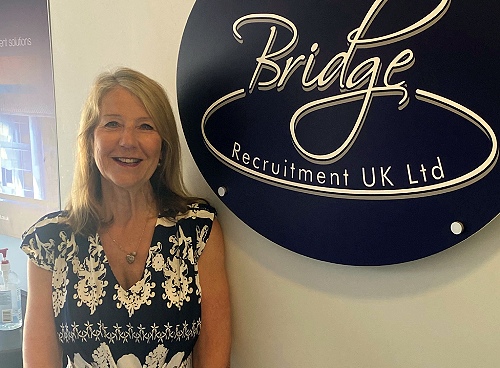 Karen Deacon
Senior Consultant
Having worked in recruitment for 20 years and attempting to escape to retirement, we convinced Karen that she missed the buzz of recruitment and it was time to join Bridge as Business Development Manager.  We are pleased to say that she is now working with the team specialising in the development of clients in Hospitality, Support and Care Work. 
Having worked in the Middle East for 2 years, Karen not only brings a vast knowledge of the recruitment industry in the UK but also the experience of working and living in a foreign country.
Outside of work Karen enjoys spending time with her Grandchildren, travelling and singing in a local Rock Choir.   She is also an avid fan of a London team based in King's Road dressed in Blue & White!!!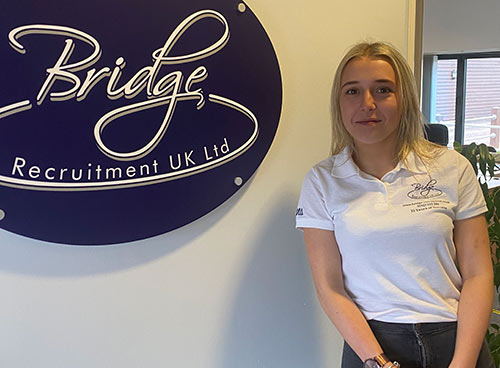 Ellena Bradley
Talent Manager
Introducing Ellena Bradley who joined the Bridge Talent Management team 6 months ago.  Ellena has worked in Recruitment for over 3 years gaining experience of working with candidates to gain the best possible outcome in their search for their next opportunity.  She believes in candidate care and takes time to listen and nurture them through the registration process.  Working alongside her dedicated Consultant, Ellena provides the support required to make sure the service levels to the clients are maintained.
Despite working in Recruitment, Ellena did aspire to work as Cabin Crew for the airlines, but her legs were not long enough!!!!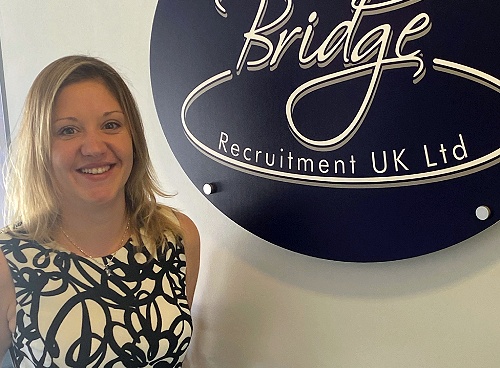 Sandra Dydo
Talent Manager
We welcomed Sandra to Bridge Recruitment on 15 June 2021 and how quickly that year has gone by!!  In the time since she joined she has quickly become a much-valued member of our team.  As Talent Manager to the Consultants, Sandra engages with candidates and matches them to the many roles we have.  She has an extremely professional and friendly approach putting candidates at ease and providing them with a good understanding of our processes and relevant roles.  Her passion for this job is exceptions and her excitement at matching the right candidate with the right role is evident.  During her spare time Sandra enjoys healthy eating, gym and spending time with her partner and friends.  She also enjoys travel and knows more about Dartford and surrounding areas than any of us who have lived here for a lifetime!!!