"I have been working with Bridge Recruitment for many years and have always been impressed with their honesty and ability to sustain a high level of professionalism. Candidates are always of a high calibre and have the skills as specified in the information provided. I can recommend their services without reservation."
HR Manager / Blue-Chip Finance Organisation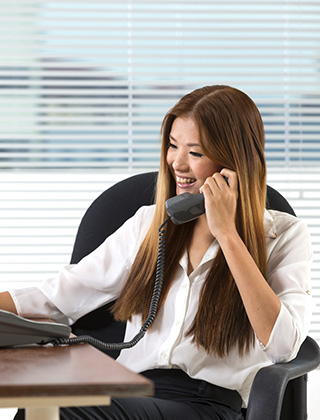 Providing all the support your office needs – matching candidates perfectly to roles and recruiting across all levels of Office Support.
Our Office Support & Sales team is one of our strongest areas of recruitment. We pride ourselves on our outstanding success rate for the recruitment of high calibre support staff. Our success has been through only working with candidates who demonstrate commitment to roles, high levels of accuracy and a strong skills set. We believe in working with the best, to get you the best for your business. We have a strong reputation in matching candidates perfectly to roles and recruiting across all levels of Office Support. The roles we recruit for include:
Personal Assistant
Executive Assistant
HR Assistant and Manager
Administration
Team Support
Office and Facilities Management
Reception and Head Reception
Business Assistants
Office Juniors
Database Executives
Project Managers
Customer Service
Sales roles
At Bridge Recruitment, our aim is to partner with each client to help you become an even more successful enterprise. Through our ability to build and retain long-term relationships with clients and candidates alike, we aim to deliver excellence in all we do, seeking to enhance and modernise the resourcing process. No excuses – we're focused on understanding the importance of each critical hire and the impact on your business. We have expertise in filling sales positions across a range of market sectors including:
Field Sales Executive
Telesales Executive
Account Manager roles
Field Sales Engineers
Internal Sales Engineers
Export Sales Engineers
Business Development Managers
Our service includes:
A highly trained consultant dedicated to handling your account
Access to one of the largest specialist sales candidate databases in the UK
1st interviews by one of our specialist consultants – saving you time
Fully registered and referenced candidates – no time wasting
Ongoing customer service and necessary administration completed by Bridge
---
Contact our Office Support & Sales team on 01322 293 286 to find out how we can work with you to develop your team.