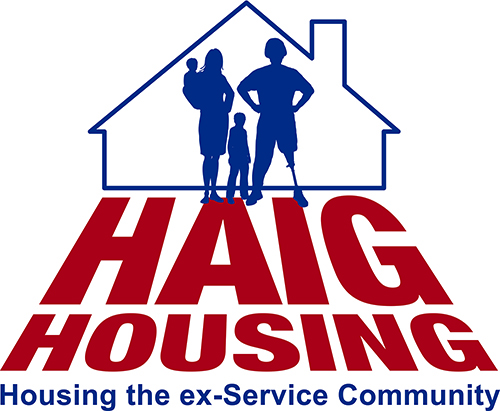 Supporting Haig Housing
BRIDGE RECRUITMENT ARE PROUD TO ANNOUNCE THAT WE WILL BE CONTINUING TO SUPPORT HAIG HOUSING AS OUR DESIGNATED CHARITY FOR THE REST OF THIS YEAR AND DURING 2021.
At the start of this year, we chose Haig as our designated Charity. Haig Housing are the leading housing provider for ex-service personnel in the UK. The charity now owns over 1500 properties across 50 locations. The Trust endeavours to help any Veteran in need of housing, whether they are transitioning into civilian life or are simply in need of a helping hand.
We had so many fund raising ideas to assist them and were ready to set these in motion starting with our Annual Golf Day and with a member of our team running a half marathon. Bridge Recruitment also had special events planned as we achieved our 20 Year Anniversary this year and hoped to incorporate fundraising for Haig during these events. No need to remind ourselves of what happened to scupper our plans completely!!!
So, in the hope that 2021 will bring us less restrictions and a return to some kind of normality, we are continuing to work with Haig in the hope that we are able to assist in their fundraising for the year ahead. Our Business Manager, Paul Sangster has just declared that he is going to have his back and legs waxed to raise money for the Charity, so we look forward to sharing photos with you early next year!!
We look forward to working with Haig and to assisting them in their extremely worthwhile cause to support our the future of our Veteran's and their families.